"Barnacle" SEO, or the process of getting a page other than a page on your site to rank well in Google's local organic search results, can be a great way to grab extra local visibility.  If your competitors get barnacle SEO to work for them, more power to 'em – if they do it in a fair and square way.  If they don't, you shouldn't let it stand.
Yelp is the great-granddaddy barnacle site.  Your competitors may use it in a gray-hat way, though.  If your competitors use a fake or keyword-stuffed name in Yelp, and appear to have that page ranking well in Google as a result of that name, the chances are good you can scrape off some of that visibility.  You probably know the real name of their business (or you can find out easily), and you can be pretty confident that the name has propped up their Yelp rankings artificially if they're outranking businesses with many more or much-better reviews.
I dealt with that recently for a client of mine.  One of his competitors had a Yelp page named simply "iPhone Repair."  That was not the real name of the business, but that didn't stop the Yelp page from ranking #1 in the local organic results for "iPhone repair."  Well, I submitted an edit on that Yelp page.  In the optional "comments" you can include in your edit I mentioned what the real name was and how I knew (it was on their site).
Yelp fixed the name a couple days later, and the page ranked #1 for a while longer: It took Google probably 10 days to re-index the Yelp page, at which time it dropped from #1 to #6 in the organic results, and fell off of page 1 completely a few days after that.
Sure felt good to scrape that barnacle off.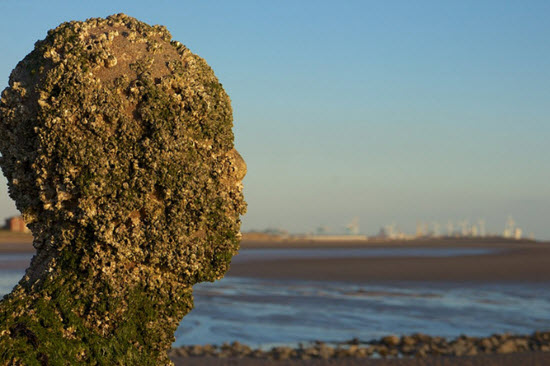 For all of Yelp's MANY flaws big and small, it is better at policing spam than Google is.  Plenty of spam still gets by Yelp, of course, but at least your anti-spam edits are less likely to be ignored.  As SEOs and business owners, our first impulse is to go after spammy Google My Business pages.  Which is fine and smart to do – as long as you also try to clean up spammy competitors' Yelp pages.  May not work in your case, but your chances are better.
A few other, less-obvious upshots of trying to fix spammy Yelp pages:
1. Unlike in Google My Business, it's harder for spammy competitors simply to change back to their fake or keyword-stuffed names. Yelp can and perhaps will lock the "name" field of their page, even if it's been owner-verified. Less potential for whac-a-mole.
2. Those competitors are less likely to rank well IN Yelp's search results.
3. Those competitors probably benefit from the same fake-o name in Google My Business. If you can get Yelp to fix the name, Google may be more likely to fix the Google My Business name, too.
4. Because Yelp is the main data-provider for Apple Maps and Bing Places, getting a competitor's name fixed on Yelp may undo any ill-gotten rankings they've gotten in Apple or Bing. (For what that's worth.)
Local SEO barnacles grow easily, but that also means they're low on the food chain.
—
What's been your experience with anti-spam edits in Yelp – particularly of competitors' names?
Any non-Yelp sites where you've been able to clean up competitors' spam?
Any other war stories?
Leave a comment!