I created this site to help you get visible to more local customers. In particular, it's meant to help your business gain visibility in Google's local search results.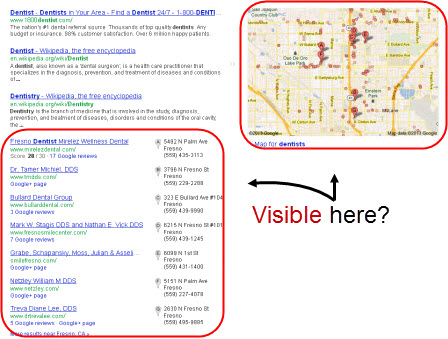 Also known as "Google Maps," "Google Local," and "Google Places," it's where most people search locally for services and products.  Including yours.
Your business probably isn't very noticeable online.  But you can change that.
2 paths to better local visibility
There are two main ways you can use this site to get more visible:
Option 1:  Use the free resources on this site.
This includes my blog and the free 7-Step Guide to local visibility.
Option 2:  Have me personally boost your local visibility.
I've done so for many business owners.  I'd be glad to help you, too.
Either way, I look forward to getting to know you, and to hearing about your success.
Local Visibility System, LLC | 86 Richards Ave | N. Attleboro MA 02760
508-308-4040 | phil ( at ) localvisibilitysystem.com