I'm here to help you get visible to more local customers in Google's local search results and beyond.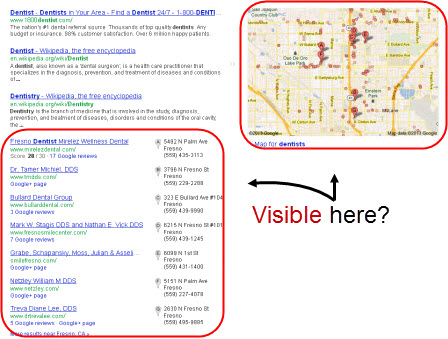 Also known as "Google Maps" or "Google Places," it's where most people search for local services. Including yours.
Your business probably isn't findable enough.  But I can help you change that.
Option 1:  Use the free resources on this site.
This includes my blog posts and my 7-Step Guide to local visibility.  Perfect if you're a do-it-yourselfer.
Option 2:  Get me to help personally.
I've helped many business owners get visible.  I can probably help you, too.
Check out my Services, fill out my questionnaire, zap it over to me, and I'll let you know how I can help.
Either way, I look forward to getting to know you.
Phil Rozek
Local Visibility System, LLC | N. Attleboro MA 02760
phil ( at ) localvisibilitysystem.com